Dumpster Rental Tecumseh, MI – Small Dumpster Rental
Dumpster rental in Tecumseh has taken the hassle out of renting a dumpster. Get rid of the items you'll be wanting to throw out for some time now. The dumpster sizes we have: 5, 10, and 15 yards. Trailer dumpsters with rubber wheels.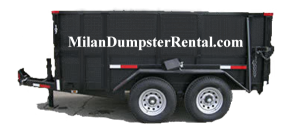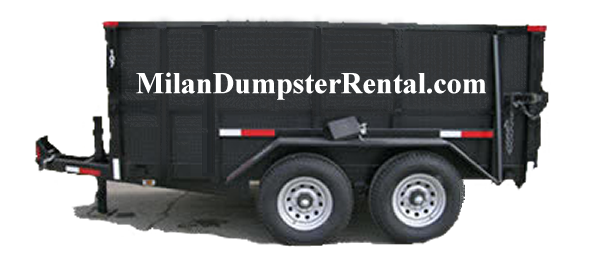 Dumpster Rental Ideas in Tecumseh, Michigan
Dumpster for Rent
How to pay less when renting a rubber-wheeled dumpster?
Best deals don't come easy, you have to shop around. It isn't any different with dumpster rentals. Therefore, we're giving some tips in making it easier on your next dumpster rental:
Call around to other dumpster companies and compare prices. Call at least two container rental companies for prices. If you find one you are comfortable with but the price is higher, see if the price match.
Most companies charge more for heavy debris. Avoid putting brick, dirt, or concrete into the dumpster and avoid the overweight charges by keeping heavy materials under the weight limit.
Likewise, avoid and late fee by not keeping the dumpster rental beyond the agreed pick-up date.
If you are having a hard time deciding on what size dumpster. It's been my experience, just go with a bigger dumpster. For a few more dollars you can avoid ordering another container or overfilling the one you have.
We don't carry roll-off dumpsters. We recommend Ann Arbor Dumpster at 4113 Jackson Rd in Ann Arbor or call: (734) 732-4992
How long can I keep the dumpster?
We rent our dumpsters for 7-days. And that's the typical dumpster rental period, although each dumpster company may vary. Other companies may charge for additional days over the agreed rental period. Which could cost up to $10 per day, We get asked if they can return the dumpster sooner? Yes, you can. Just give us 24-hour notice.
How do I estimate how much waste I have?
This can be very difficult. But, that's where we can help. We'll ask what are you putting in the dumpster? This way we can calculate the cubic yards and make a suggestion. A good example would be: a standard size bathroom can fit in a 5-yard dumpster, a garage clean-out can fit a 10-yard dumpster, a 15-yard dumpster can handle a basement and garage.
Call us at 734-237-3337 so we can help you decide.
Give us a call or email us to order a dumpster.
Zip Code: 49286